UAV / Drone
Surveys in & around Heber City
Providing Extensive Data
With professional UAV Surveying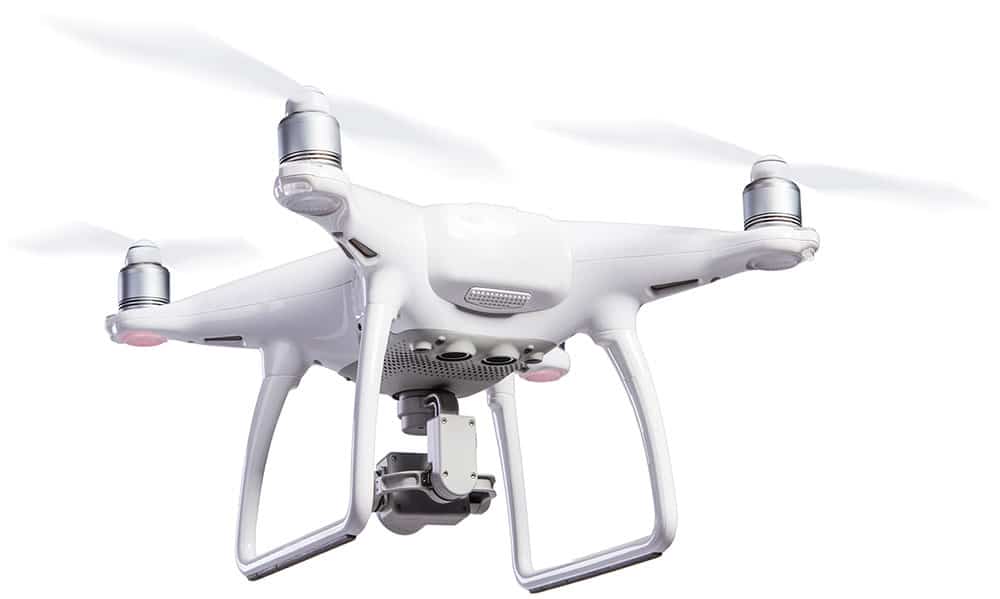 Element Land Surveying is the premier choice for UAV surveying for Heber City, UT. Our team is fully certified, licensed, and insured to provide all of Utah with UAV Surveying. UAV surveying is the best way to create 3-D maps for all types of construction, design, and installation. UAV surveying is completed using high-tech drones. These drones are configured to provide extensive surveying data.
What are the benefits of
UAV surveying?
Time Saving
With this surveying method, large areas can be surveyed in a fraction of the time required by traditional surveying methods.
More Data
UAV surveying has the ability to obtain exponentially more data than traditional methods. This data can lead to cost savings in construction and the ability to make better decisions in the design process.
Reduced Cost
Due to the reduced amount of time required onsite, the cost of surveying large, open, parcels of land can be reduced dramatically.
Who
Who Needs
UAV Surveying?
UAV surveying is utilized for many different scenarios to ensure you have the proper surveying tools for success. Element Land Surveying is certified for UAV surveying in Heber City and other areas of Utah. 
UAV surveying is commonly used for the following:
Construction and Engineering Data
Building and Assets Inspections
UAV surveying not only gives better data, but it allows you to make better design, development, and installation decisions based on extensive models. UAV surveys can be used for real estate, residential, commercial, and even government properties.
UAV Surveying is The Best Option
The most comprehensive surveying method

While traditional methods of surveying can be used for all types of commercial and residential properties, UAV surveying can provide comprehensive data that helps engineers and inspectors complete projects on time and within budget. Element Land Surveying has licensed pilots that are licensed throughout Utah, including Heber City. If you are looking for the best data for your 3-D models, look no further than a UAV mapping survey from Element Land Surveying.
Our team guarantees only the best for our clients.
How UAV surveying works
How the pros with Element Land Surveying do it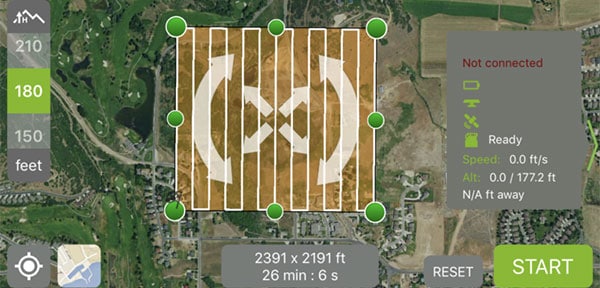 Step One
We discuss your project, the site is selected and the drone flight path is determined. Depending on the need of the client, we may decided to fly a single path to obtain 2D data or an overlapping path for 3D data.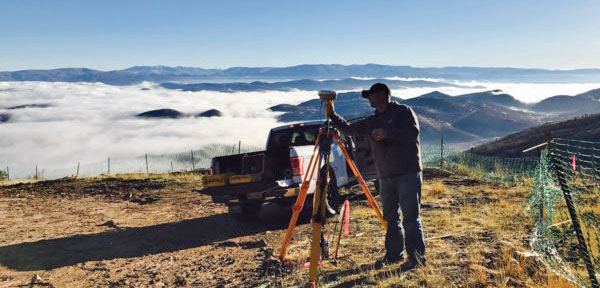 Step Two
Our team goes out and control points are set and recorded using GPS surveying methods.
Step Three
The site is flown and hundreds of photos are collected from as high as 400 feet above the ground.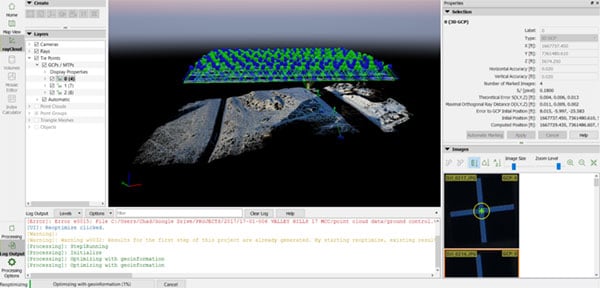 Step Four
Pictures are processed and combined with survey control to ensure accurate scaling and orientation. We then have the ability to export into several formats including: Point Clouds, DXF's, Mesh, Orthomosaic Photos, Autocad Surface